That's Aachen
Aachen, the historical city in the dynamic centre of Europe, looks back on a rich and alive history, which is pervasive.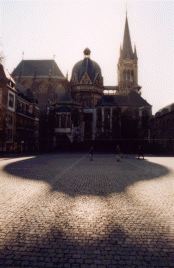 The next to each other of history and high tech, of contemplativeness and activity gives to the old emperor city its inimitable atmosphere.

The location of Aachen offers long-term oriented, outstanding development possibilities to innovative enterprises. With the University of Aachen and the Research Centre of Jülich this region presents a scientific infrastructure, that can only be found in fewer than ten locations around the world.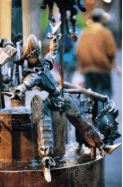 There are only a few conference locations, which can offer that close conjunction to the technical sources and where you can get so much current information about all-newest developments. For almost any questions a top class specialist can be found here.
LÖT 2019 . 12th International Conference on
Brazing, High Temperature Brazing and Diffusion Bonding
will take place in
Eurogress Aachen
Monheimsallee 48
52062 Aachen
GERMANY